With flexible study schedules, a Helix MPRE Attack Outline, and so much more, Helix has everything you need to prepare and pass. Helix MPRE for the March exam will open on January 15.
Experience the Helix Difference
For a sample of what you will experience with our comprehensive bar review courses, check out our free Sneak Peek!
Free Law School Mini-Outlines
Helix Bar Review's law school mini-outlines provide a foundation in black letter law for the most highly-tested subjects on the UBE. At no cost!
Hear from students at our member law schools about Helix MPRE, Helix UBE, Helix Flashcard Sets, and more. Plus, read about our Helix UBE Pass Rates. 
Helix is a well-crafted, modern approach to the bar exam. Multiple study methods break up the bar prep monotony. The instructors are top-notch, and the short lecture lengths were far superior to other bar prep companies. I felt well-prepared and confident walking into the exam after completing this program. And, I passed."
Using the Helix MPRE really boosted my confidence and I felt fully prepared when I went into the exam. After the exam, I left feeling good about the effort I put in, and when my score came back, I was very excited that I received a high enough score to practice in any jurisdiction!"
When I first heard about the Helix MPRE program, I had already failed the MPRE once. (The program I used before was not helpful at all.) A good friend of mine recommended Helix. I went through the program and I passed the MPRE with flying colors. My original score was 84 and my second score was 107. The simple study plan and very detailed outlines helped me to understand the content in a totally comprehensive way. I not only learned the material but was then tasked to take quizzes that further built on that information. The Helix MPRE program was everything I needed in order to be successful on the MPRE. Thank you!"
I was not expecting to get this excited about a set of flashcards! Here is what is great about the Helix flashcards – they are organized by topic, so I can easily focus my studies; they include plenty of room for me to add my own notes; and they cover EVERYTHING. I cannot imagine how much time it would take for me to make my own flashcards. Having this done for me removes unnecessary stress from bar prep. Thank you, Helix!"
The Helix MPRE course was a great help in preparing me for the MPRE exam. While I was still nervous, I managed to score 22 points higher than the minimum score required by the state in which I plan to sit for the Bar Exam. The best part: the Helix MPRE course was free to use."
I have found the Helix Pass Classes to be SUPER helpful. I am so glad that Syracuse had the idea to work with Helix and I am feeling more confident about bar prep with Helix as well!"
Helix was the ideal bar review — the price was unbeatable and the material helped me prepare for the bar exam. The short videos helped keep my attention, the quizzes reinforced information, and the practice essays and exams helped me figure out time management and ensure that I knew what I needed to going into the July 2022 bar exam. Thanks to Helix, I passed!"
The Helix MPRE course had the perfect balance of both text and videos! The text was comprehensive and the videos were great at highlighting the important parts. The study plans provided were great for keeping me on track so that I finished my studying in plenty of time before the actual exam. Finally, the number of practice problems available to you allows you to be prepared for whatever questions the MPRE might throw at you!"
I didn't know anything about the MPRE (other than we needed to take it), so I found the Helix MPRE webinar very informative. I will likely attend again to catch anything I may have missed — and I have already encouraged my friends to register." 
I was hesitant to use the program at first. It was new after all, and I had a lot riding on passing the bar (conditional job offer). I'm glad a went with Helix. Great support, great content, and great format. I especially liked the app."
Versatile. Portable. Effective.
Test your recall of important definitions and rules with Helix Flashcard Sets. Choose the UBE or MBE set.
Our pricing model is simple — commit our resources to build a superior bar preparation program and offer it at cost to aspiring lawyers like you.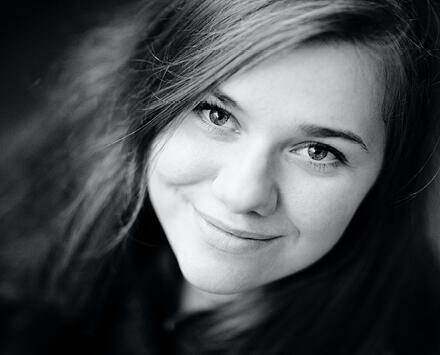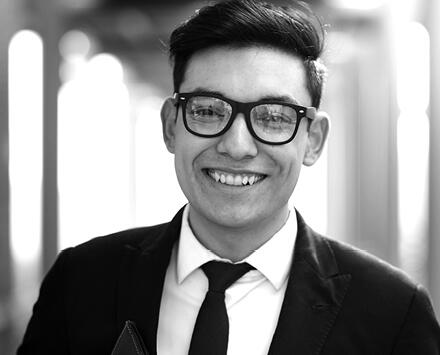 When it comes to superior bar review, proven results are essential. On the July 2022 UBE, 98% of students who completed their entire Helix Bar Review course passed the exam on their first try. Experience success with Helix.
The NextGen Bar Exam will be here in 2026. Covering Foundational Concepts and Principles and Foundational Skills utilized by new lawyers in litigation and transactional legal practice, NextGen is unlike any other bar exam – and we're preparing so you'll have what you need to be successful!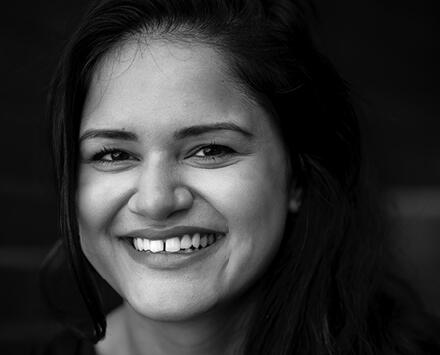 With an unparalleled network of law professors, legal educators and instructional designers combining new and custom content with seamless delivery. Helix is made for your success.
I'm excited about the care that Helix took in designing this course using input solicited from researchers, students, professors, and academic support professionals. Helix is mixing the science of learning with the best doctrinal materials to make high-quality and affordable bar exam study materials available to all.

Louisa Heiny
Professor
S.J. Quinney College of Law
Helix leverages insights from learning science to foster the types of exposure and retention of information that are critical to bar exam success. Helix is priced without a profit motive, lessening the immense financial strain of bar prep. In the end, it is a game-changing effort to provide high-quality bar exam prep at a fair price. 

Aaron N. Taylor
Executive Director—AccessLex Center for Legal Education Excellence® and Former Legal Professions Professor, Saint Louis University
I'm excited to be a part of innovative competition in the bar review market, especially one that harnesses the advantages of new technology and provides a modular approach to studying the numerous topics tested on the bar exam. Students spend three long years (or more) studying to be lawyers, they need a cost-effective study tool to help them surmount the final hurdle of the bar exam.

Lydia Pallas Loren
Henry J. Casey Professor of Law
Lewis & Clark Law School
We've known for a long time that students learn in different ways. Yet, bar materials are, for the most part, offered in limited formats. Helix directly addresses this issue by presenting bar materials in new and engaging formats to reach more students. In many ways, Helix is blazing the path where law schools and pedagogy are headed.

Jonathan Rosenbloom
Professor of Law
Vermont Law School
AccessLex has a mission I believe in, and as a legal educator, I'm proud to contribute to developing materials for affordable and top-quality bar prep.

Emily R.D. Murphy, Ph.D., J.D.
Associate Professor of Law 
UC Hastings College of the Law
I have followed this project closely from its inception and have consistently been impressed by the thoughtful student-first approach AccessLex is taking to delivering a personalized and cost-effective bar prep program. I feel lucky to have contributed just a small part to this important project.

Brian Gallini
Dean & Professor of Law
Willamette University College of Law
When AccessLex approached me to work with them, I couldn't say 'yes' fast enough. To work with an organization that is so committed to making legal education and practice accessible to everyone is truly an honor.

Brooke Coleman, J.D.
Co-Associate Dean for Research and Faculty Development and Professor of Law
Seattle University School of Law
In many ways, the legal profession has been historically accessible only to an established elite. There are, however, some groups that are making equity in-roads. AccessLex is one of them. By creating a superior and multi-media bar review program – and offering that program at cost – this non-profit organization is investing in a more diverse, equitable, and just legal profession. I'm honored to be a part of it.

McKay Cunningham
Professor
University of Idaho College of Law
AccessLex Institute's commitment to improving legal education by removing barriers that block access to law school and the legal profession for students who have historically been underrepresented is what drew me to working with them. I love being involved in their project to create and deliver a bar prep program that's more affordable to law students.

Haley A. Meade
Director of the Irene Diamond Professional Skills Center
CUNY School of Law
HELIX BAR REVIEW BRINGS BAR PREP TO LIFE