The Multistate Professional Responsibility Examination (MPRE) is a two-hour, 60-question multiple-choice exam that is developed by the NCBE and administered three times per year. The purpose of the test is to measure candidates' knowledge and understanding of legal ethics with regard to professional conduct. It is not to determine an individual's personal ethics and values.
As a lawyer, you may serve in any number of capacities, as a trial attorney, a judge, an advocate or other position. Not only are there expectations for how you should act, there are also rules governing the conduct of lawyers in each of these roles. The MPRE tests your understanding of these standards and your ability to think like a practicing attorney when being faced with ethical situations that aren't always run of the mill. It challenges you to think relationally when applying rules and to identify the impact of context within each scenario you're asked to consider.
WHAT CAN YOU EXPECT FROM HELIX MPRE?
Like Helix UBESM, Helix MPRESM utilizes our integrated content approach to learning and studying. You will engage with various types of content in short segments to aid in recall and memory retention, and efficiently and effectively maximize your prep time.
Entirely online, Helix MPRE includes a 12-section outline, 20 topic-specific videos, Building Block Quizzes to test your MPRE knowledge, 275 multiple-choice questions (with answers and explanations) created by our MPRE experts, and 2 simulated practice exams for all of the testable MPRE content. Digital flashcards and the Game Center are also included. Plus, you get our Helix MPRE Attack Outline and two study schedules – your choice of 2-week or 4-weekend study plans.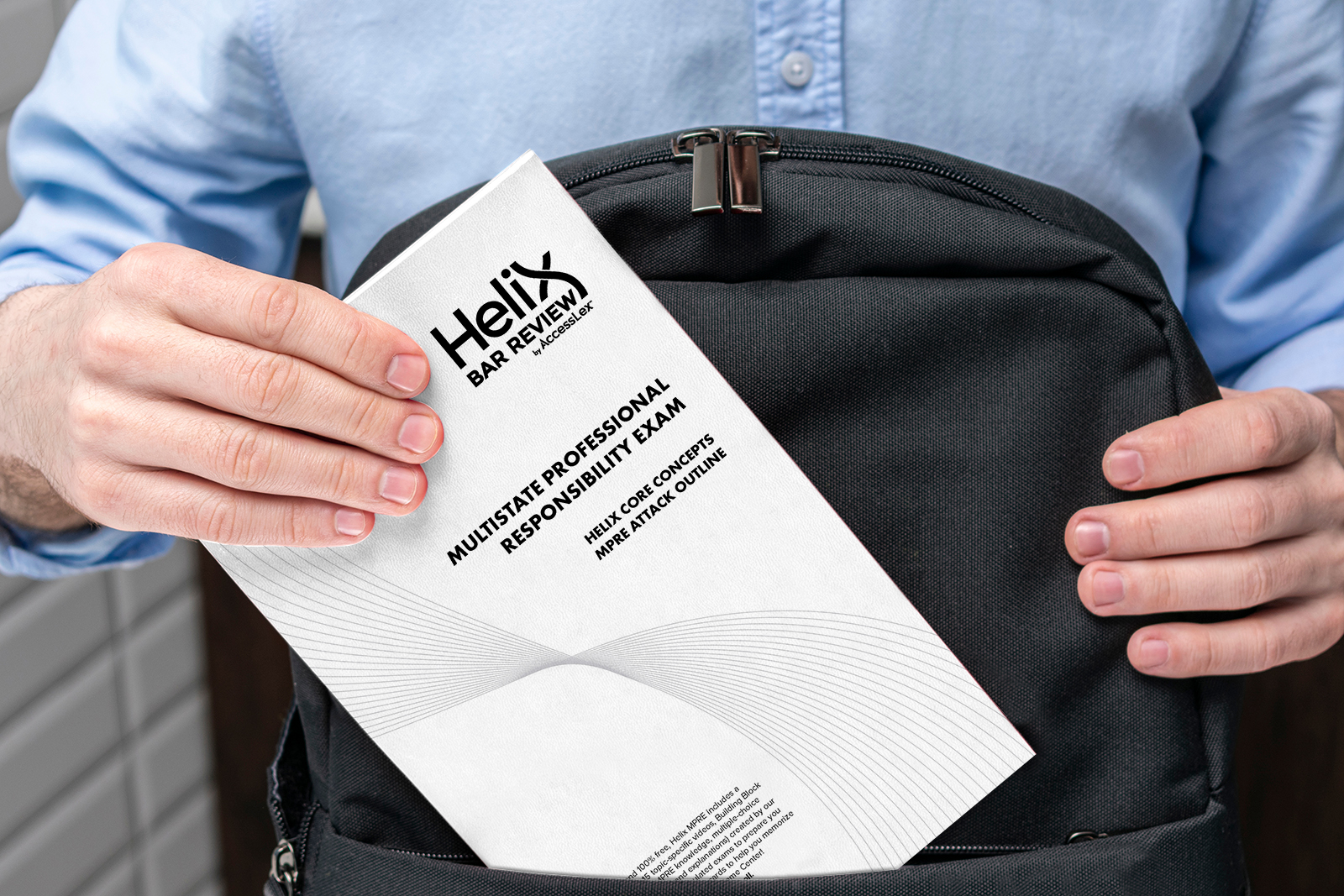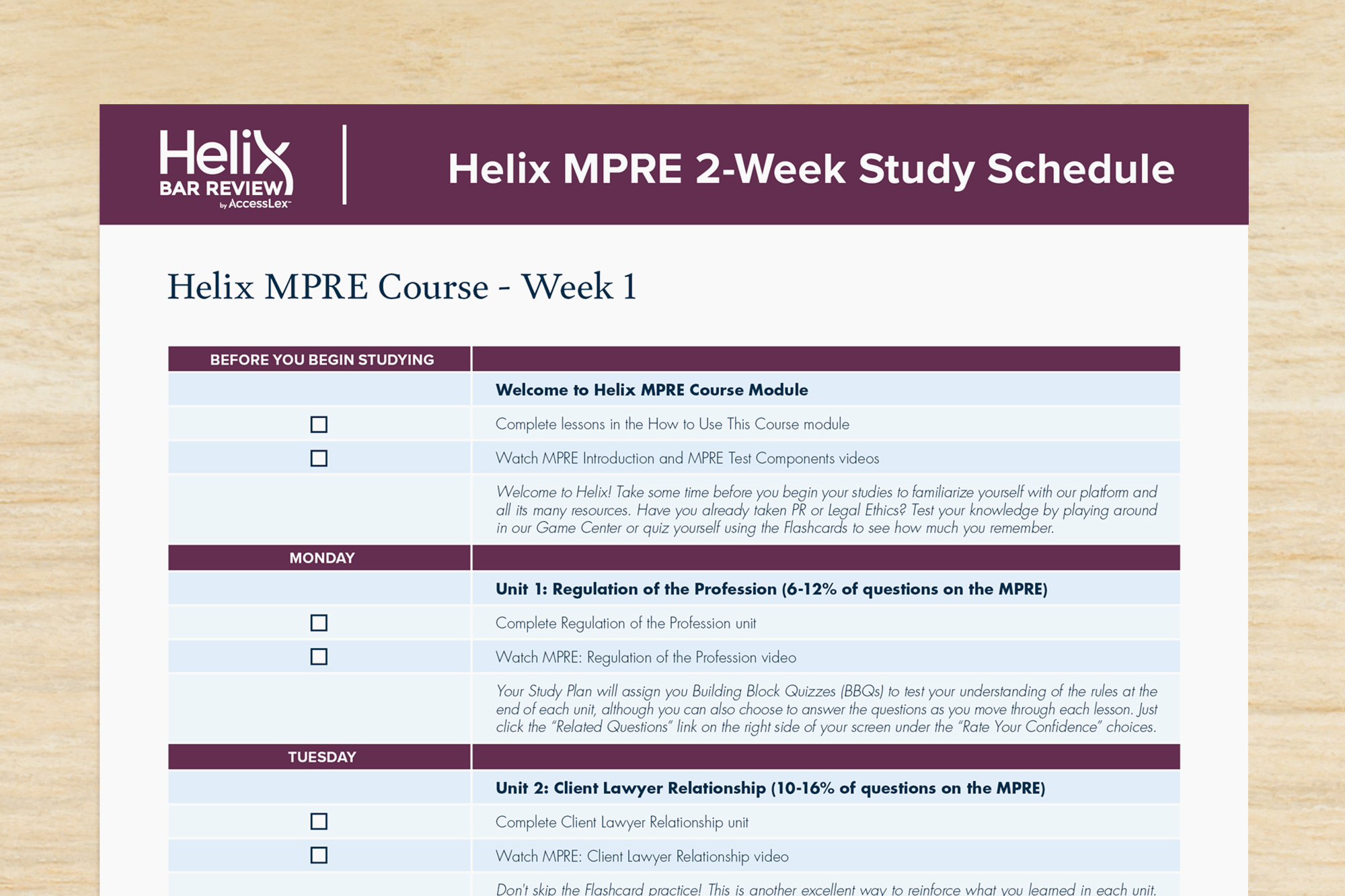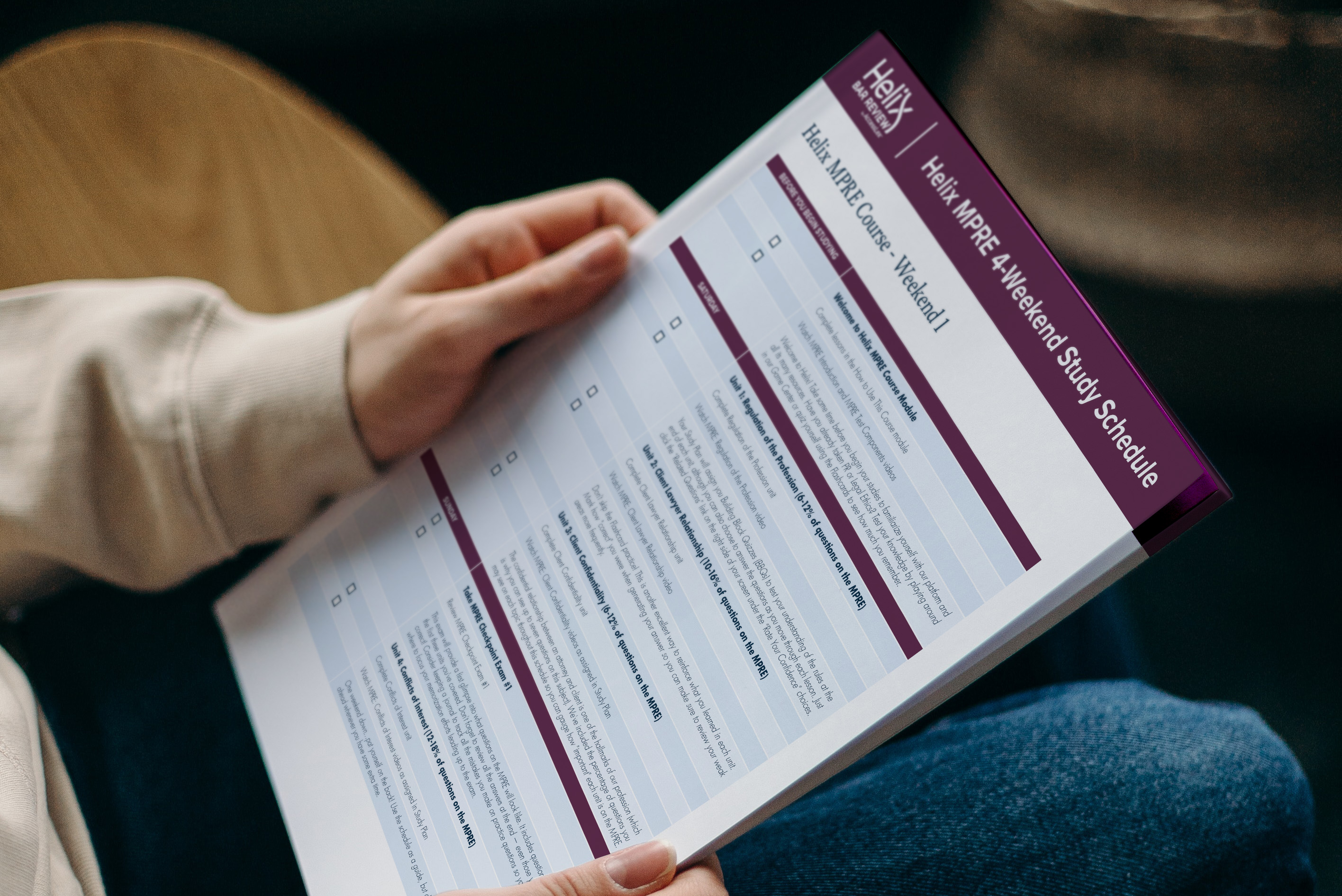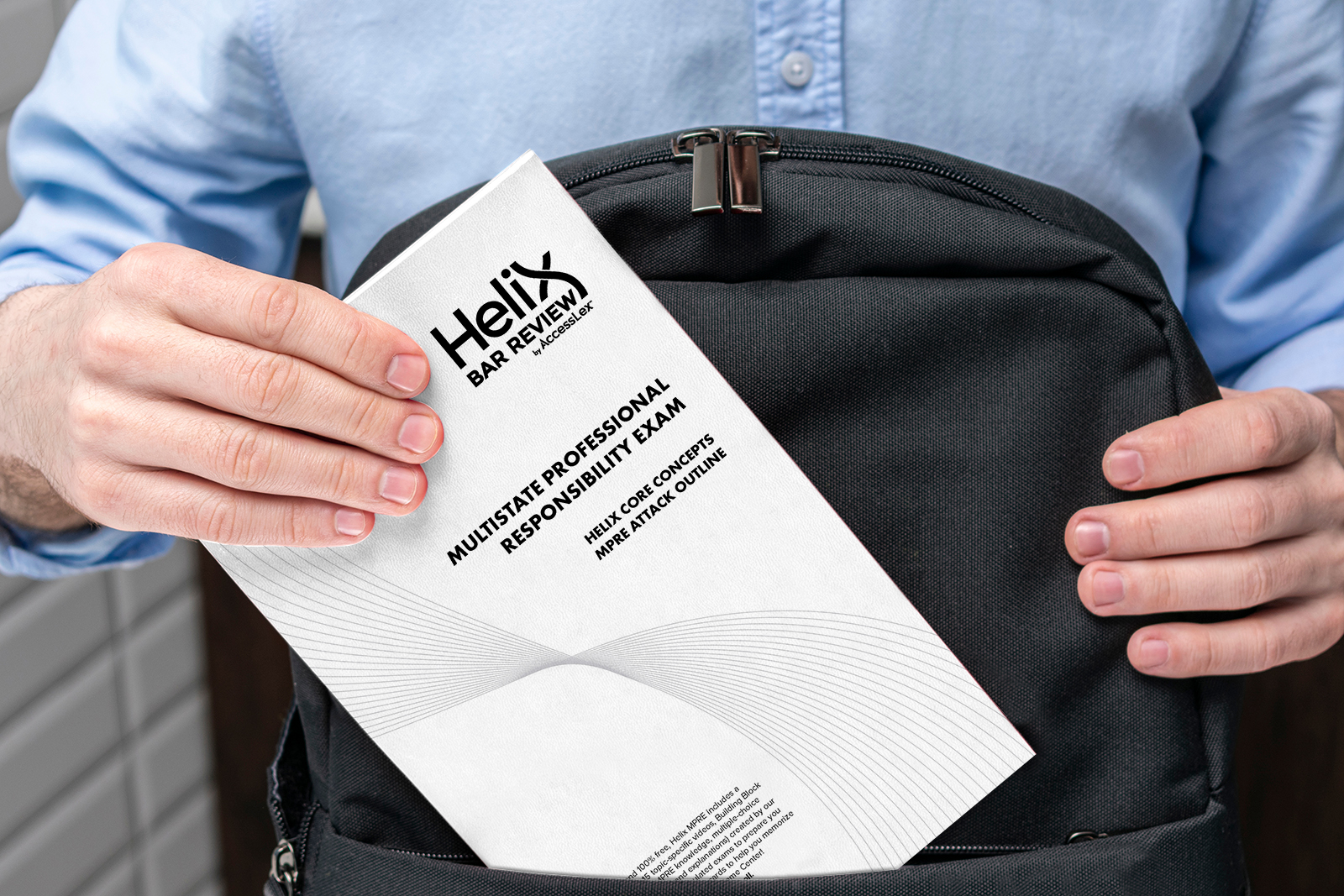 Aaron N. Taylor is Your Guide to MPRE Success
As a legal ethics professor and someone who has investigated hundreds of ethics complaints, Aaron N. Taylor knows the MPRE. And he knows how to help you prepare for it. He'll guide you through a series of short, incisive videos highlighting important topics and concepts that will help you on the MPRE and in your career as a lawyer. Aaron will show you how to ace the MPRE – and look good doing it!
Helix MPRE for the August 2022 exam opens June 1!