Helix Bar Review by AccessLex is pleased to release its UBE pass rates for the July 2022 bar exam: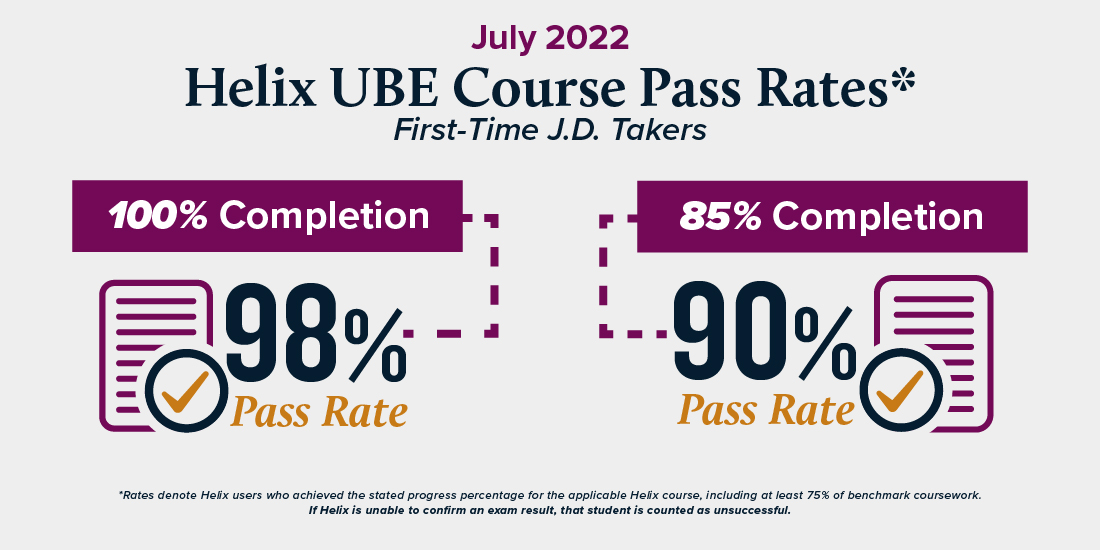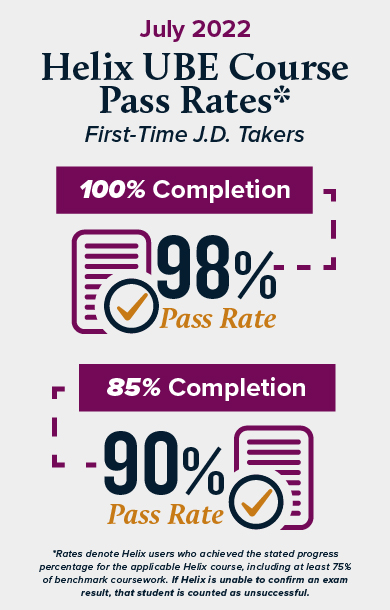 Pride in Our Outcomes—But Your Commitment is Key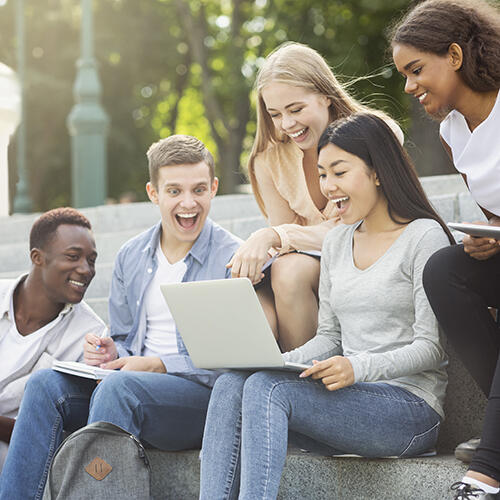 We are extremely proud of our July 2022 outcomes, which clearly demonstrate the efficacy of our design approach—providing strategically crafted, comprehensive content when and how you need it, for the most efficient and effective study experience available.
Equally, these results show the powerful connection between completing your course and first-time bar passage.    
Remember: YOUR pass rate is linked only to your full commitment to the work — and your ability to apply what you've learned when it's 'go' time.  
There are no shortcuts. Commit to completing the coursework at 85% or more with any bar review you choose. And we'll be here when you're ready to choose Helix! 
Since AccessLex Institute® began offering Helix Bar Review, we hear one question more than any other by far:
What are your pass rates? 
It's a simple question with a simple answer that shows the effectiveness of a bar preparation course—right?
Well, not really.  
Bar pass rates are far from formulaic calculations. In fact, they just don't mean very much without knowing a lot about the pool of candidates in the data set. For this and other reasons, we don't believe in a sole reliance on pass rates to choose the right bar prep course for you. Read our FAQs to learn more about pass rates calculations.
Helix Bar Review has partnered with Syracuse University College of Law as a trusted bar prep provider for students preparing for the UBE.