Helping You Prepare for the NextGen Bar Exam
The National Conference of Bar Examiners (NCBE) – the organization responsible for development of the Multistate Bar Exam (MBE), Uniform Bar Exam (UBE), and Multistate Professional Responsibility Exam (MPRE) – is currently creating a new exam that will launch in July 2026.
Here's what you need to know about the NextGen Bar Exam, and about how Helix Bar Review will help you prepare.
Trust Helix Bar Review and AccessLex to deliver what you need to succeed on the NextGen exam.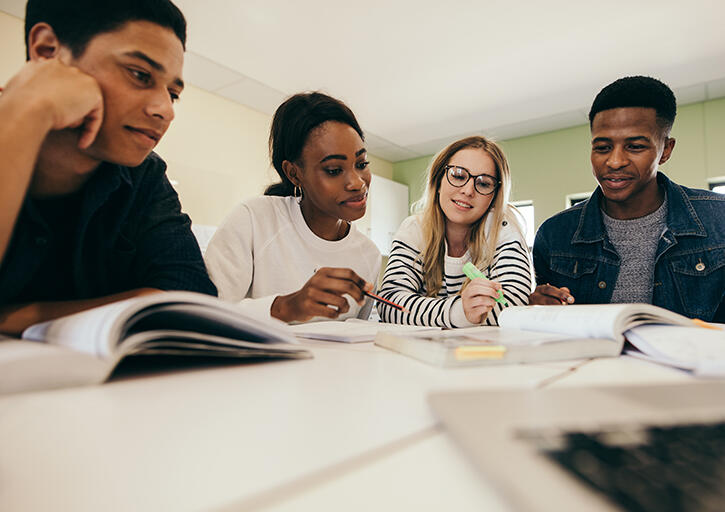 The bar exam experts at Helix Bar Review are already at work creating Helix NextGen so that if (and if so, when) your jurisdiction adopts the NextGen Bar Exam, Helix will be there to help you prepare with: 
The NextGen exam will focus on testing eight Foundational Concepts and Principles alongside seven Foundational Skills utilized by new lawyers in both litigation and transactional legal practice.  
For more detailed content outlines, including which topics will require an examinee to "rely solely on recalled knowledge" in order to answer questions, see the NextGen Bar Exam Content Scope.  
Foundational Concepts and Principles
NextGen will cover fewer subjects than are currently tested on the Uniform Bar Exam, which is comprised of the Multistate Essay Exam, the Multistate Performance Test, and the Multistate Bar Exam, and not all subjects will require rote memorization. For some questions, test takers will be provided legal resources (statutes, caselaw, etc.) that include the relevant rule needed to analyze the issue. 
Civil Procedure
Contract Law
Evidence
Torts
Business Associations
Constitutional Law
Criminal Law
Real Property
The NextGen exam is also being designed to test a broader range of practical legal skills than the current Uniform Bar Exam.
In addition to assessing an examinee's ability to apply fundamental legal principles and legal reasoning to a hypothetical set of facts and to competently complete legal writing or drafting tasks – skills that the UBE currently tests – the NextGen exam will also test an examinee's ability to select appropriate lawyering strategies given a client's particular circumstances, including weighing ethical implications of strategic choices, and their ability to identify and implement legal research strategies.
Legal Research
Legal Writing
Issue Spotting and Analysis
Investigation and Evaluation
Client Counseling and Advising
Negotiation and Dispute Resolution
Client Relationship and Management
Adoption by Jurisdictions is Next
The NextGen exam must be adopted by a jurisdiction before prospective attorneys will be tested in this format on the bar exam. And, at least for the first few years following the roll out of the NextGen exam, jurisdictions will continue to also administer the Uniform Bar Exam.  
Keep an eye on the website for your jurisdiction's bar admission agency for updates. Find the contact information for every state's agency as well as a list of which NCBE-created exams have been adopted by each jurisdiction.