Experience the Helix difference for yourself.
What Do Students Like Most About Helix Bar Review?
"I am following your 12-week Study Schedule and I'm not sure how I would have navigated bar prep without it. Thank you for taking the guesswork out."
"I can't say enough how much I appreciate the diversity of voices in your videos. And what I really appreciate is that you know how much it matters."
"Your approach to instruction is my favorite part. I am a second time taker and I know that with Helix, I'll pass."
"I am a single mom, so being able to start in small doses at 20-weeks before the bar is amazing."
And the list goes on! But, let's face it, it's all about making the best choice for you, right?
That's why we've created a place for you to look under the hood!
Our Helix Sneak Peek is a literal slice of our Intentional Torts unit. Not an example of what you might get. It's a sample of what you will get with our comprehensive bar review courses, Helix UBE, Helix California, and Helix Florida. You get every tool and resource to pass the bar in an engaging, efficient and effective format.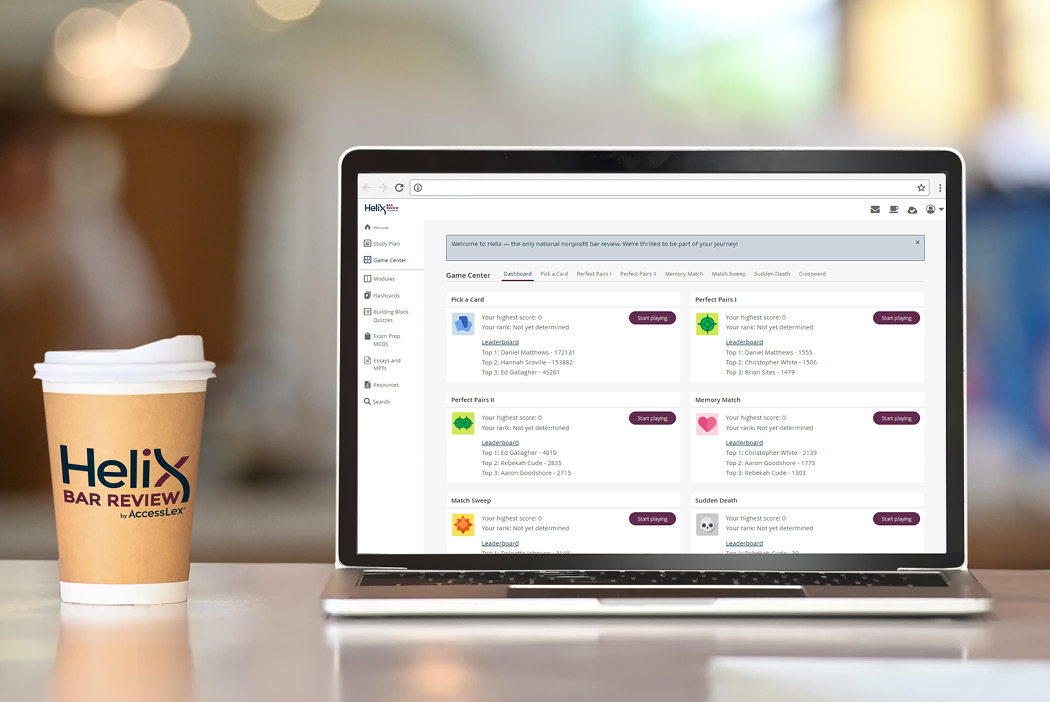 I guess you could say we're an open book.
The next evolution of bar prep is here.