Experience the Helix difference for yourself.
Helix Bar Review by AccessLex is new to you. We know that. And we know there's a lot at stake to risk on something new.
We want you to be comfortable with your decision to choose Helix and its modern approach to bar prep. That's why we've created a place for you to look under the hood.
Our Helix UBE Sneak Peek is a literal slice of our Intentional Torts unit. Not an example of what you might get. It's a sample of what you will get with Helix. Every tool and resource to pass the bar in an engaging, efficient, and effective format. The next evolution of bar prep.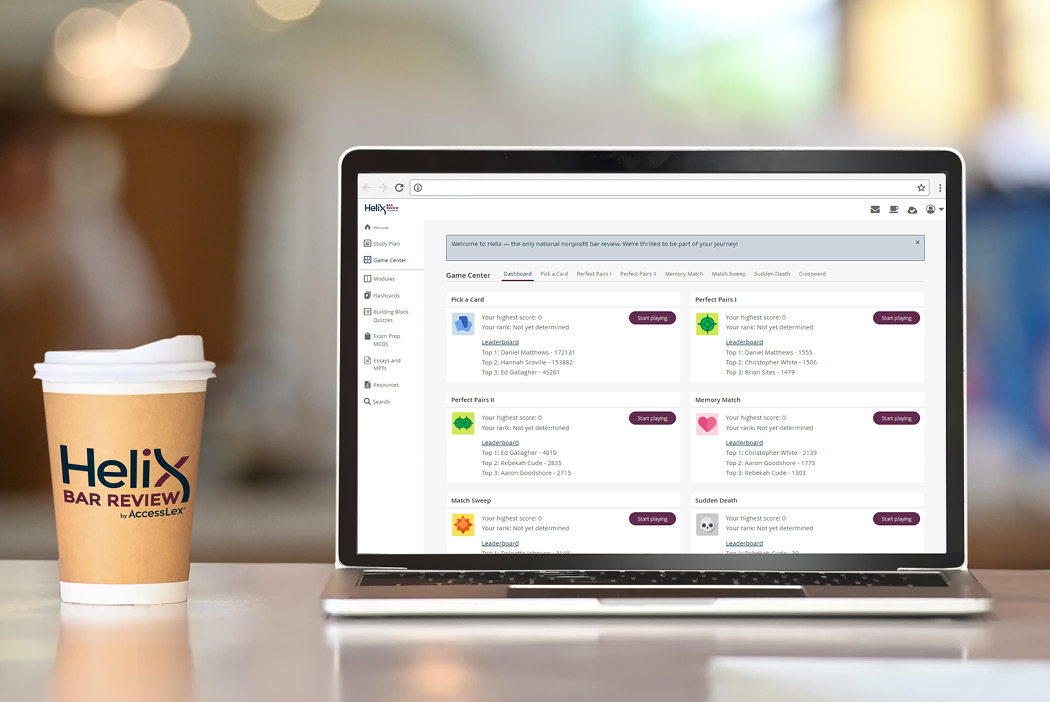 I guess you could say we're an open book.
So get into the content. Use the tools. Watch the videos. Test yourself. Even play some games.
After all, every single product or service that you love and use now — well, it was once new, too.