Download your free set of Helix Law School Mini-Outlines!
Helix Bar Review's free law school mini-outlines provide a foundation in black letter law for the most highly-tested subjects. Use them as a reference while you build your own review outlines and tools for each class. Use them again for quick study before mid-terms and finals.
Helix Law School Mini-Outlines include: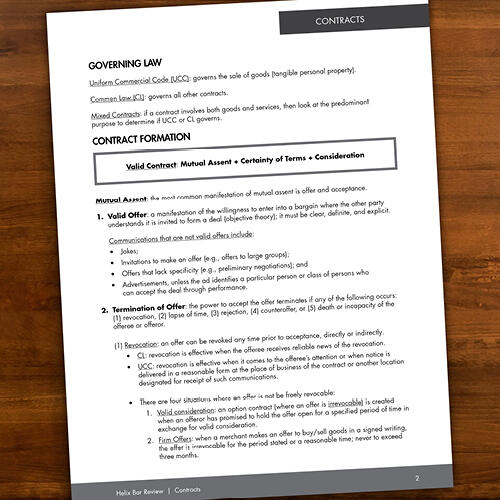 These outlines are just another high-quality resource from nonprofit Helix Bar Review by AccessLex, where our only goal is your success!